GB Start Date: 30 October 2022, 8PM
GB End Date: 30 November 2022, 11:59PM
Estimated Fulfillment: Q2 2023
Extra Badge/Knob, Plates, PCB, Weight and Keycaps here
Inspired by Thera, the ancient volcano now known as Santorini, located in the Aegean Sea between Greece and Turkey, the Thera75 is a beatiful keyboard with design notes from the inspiration, most prominantly the logo and the weight on the back of the keyboard, which is the iconic Dome Auditorium on the island.
The Thera75 V2 comes in 6 beautiful colours as well as 5 weight colour options, which allows you to mix-and-match to your heart's desires. While the kit comes with a plate by default, the keyboard supports two mounting options, top mount and PCB gasket mount, in which the latter allows you to have a plateless build.
PCB Layouts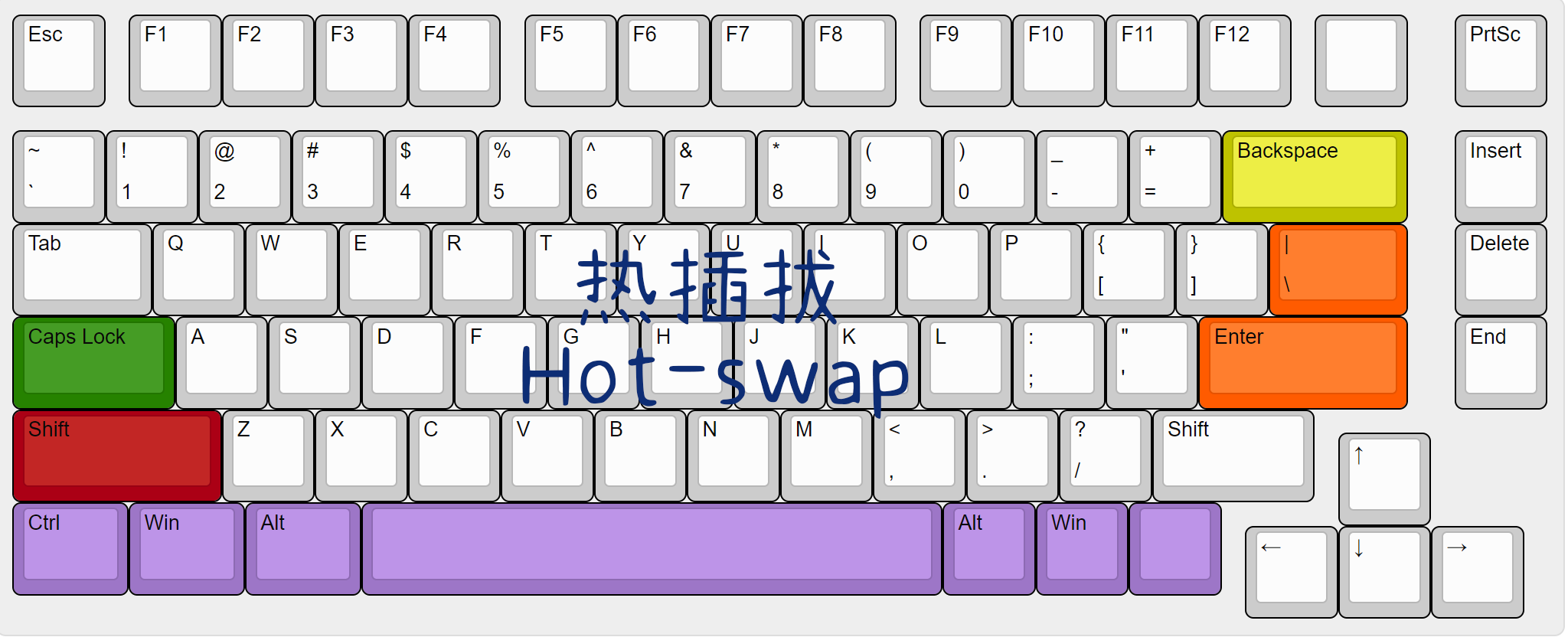 Specs
Case Material: 6063 Aluminium
Case Colours:

Off-White (Comes with Greece Badge)
Gray 430C (Comes with Gray Rudder Badge)
Navy 295C (Comes with Navy Anchor Badge)
Light Blue (Comes with Light Blue Anchor Badge)
Silver (Comes with Greece Badge)
Starlight Black (Comes with Black Rudder Badge)

Stainless Steel Weight Colours:

PVD Black Matte
PVD Chroma
PVD Mirror Black
PVD Mirror Chroma
PVD Mirror Silver

Mounting System - Top Mount / PCB Gasket Mount (Plateless Supported)
1.6mm PCB

Wired Hotswap
Soldered
BLE Hotswap

Plate Materials

1.5mm PC Plate (Supports PCB Gasket Mount)
1.5mm Carbon Fiber Plate (Supports Top Mount)
Package Includes
Top Case
Bottom Case
Weight
Badge (Different designs bundled with different colours)
PCB and Daughterboard
Plate
Foam Kit


Bottom Case Foam: 1 1mm, 1 2mm Poron
Plate Foam: 1 3.5mm, 1 5mm Poron (Recommended for Plateless Build)
PCB Case Foam: 1 2mm Poron
Battery Cavity Foam: 2 3mm
PE Foam: 1 0.5mm

Silicon Gasket Socks
Screws and Drivers
Group Buy/Pre Order Policy and Disclaimer
3% Processing Fee for refunds before Group Buy ends.
No refunds or cancellations after Group Buy ends.
This is a group buy/pre-order item, this means the manufacturing only takes place after the group buy period ends. By placing an order you agree with the estimated delivery date and acknowledge that the date may be subject to changes due to manufacturing or shipping delays.