Start Date: 14 January 2022, 10:00 AM
End Date: 7 February 2022, 11:59 PM (Extended)
Estimated Delivery: July 2022 to Vendors
Brief info
Typing angle: 6.5 degrees
Front height: 19.5 mm
Top case material: Aluminum
Bottom case material: Brass
Mounting structure: Gasket Mount
Aluminum top case, brass bottom case kit weight (unbuilt): 4.2 kg, package weight: Up to 5.5 kg
Kit Contents:
Top Case (Aluminum)
Bottom Case (Brass Sandblasted Finish or PVD Mirror Finish)
PC Plate
WS Stabs 6+1 Included
PCB and daughter board
PORON gaskets
PORON dampener between plate and PCB
PORON foam between PCB and switches
PORON foam under PCB
Gaskets
1x Aluminum knob
1x Brass knob
Magnet base
Encoder holder
Screws and rubber feet
PCB Specifications:
M1 PCB Only
Wired, hotswap, Supports QMK/VIA, split space bars, left/right split shift, backspace split, stepped/normal caps lock.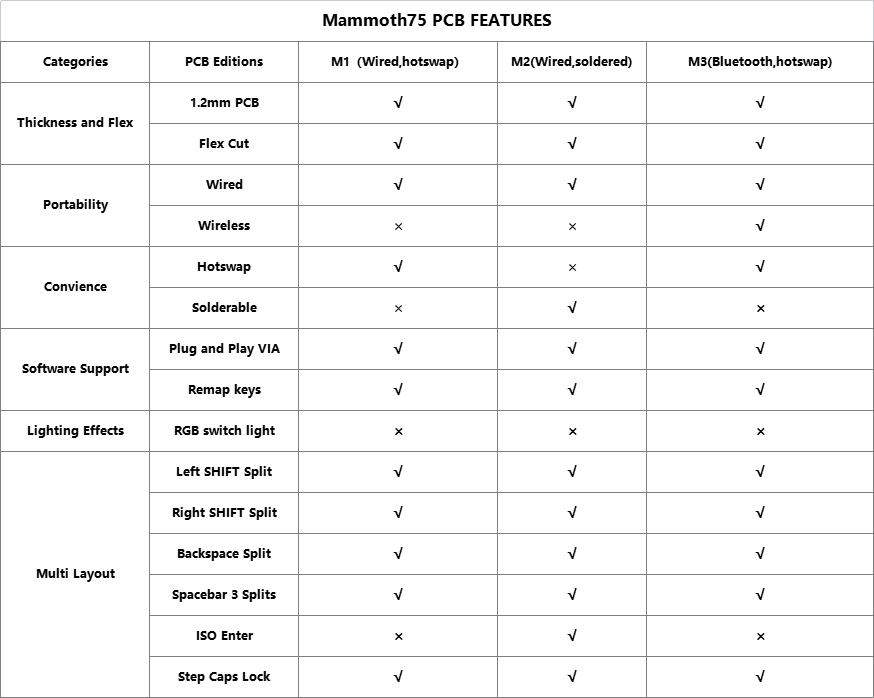 Group Buy Policy and Disclaimer
1 Unit Per Household Limit

3% Processing Fee for refunds before Group Buy ends.
No refunds after Group Buy ends.
This is a group buy/pre-order item, which means the manufacturing only takes place after the group buy period ends. By placing an order you agree with the delivery date and acknowledge that the date may be subject to changes due to manufacturing or shipping delays.