THIS LISTING IS FOR THE CASE+WEIGHT ONLY, ADD THE PCB AND PLATES HERE BEFORE CHECKING OUT
DOES NOT INCLUDE KEYCAPS
Sale Date: 14 May 2022(Saturday), 8PM
Amount: 30 Units FCFS
Estimated Delivery: At least 6-8 weeks after the sale to Rebult Keyboards, few more weeks after to customers.
The QK65 Stone Age Edition is a collaboration between Qwertykeys and the designer of the keycap set MW Stone Age. Compared to the standard version, this collab board has different weight color (which perfectly matches the MW STONE age color theme), and golden glossy chamfer on the inner edges (which echoes the yellowness on the keycaps).
Package Includes:
Qwertykeys 65 Pre-assembled case, including CNC top, die-casted bottom case and PVD - Stainless-steel weight
Qwertykeys 65 carrying bag
Customized-moulded Silicone dampener and Poron Case foam
Gaskets (jackets and socks)
Qwertykeys coiled USB-C cable (as gift, will not send make up or replacements)
Rubber case feet
A set of Liquidmetal

®

Owlstabs - 80% (as gift, will not send make up or replacements)
Tri-head screwdriver (as gift, will not send make up or replacements)
All necessary screws for assembly (stand-offs set only provided with Hotswap PCB)*
*: weight screws are replaced to Philips instead of hex shown in some review units

Custmized Mirocard collab with

Miroticaps
Mirocard Rarities
Holo Rarity - 95% Designer Signature Rarity - 5%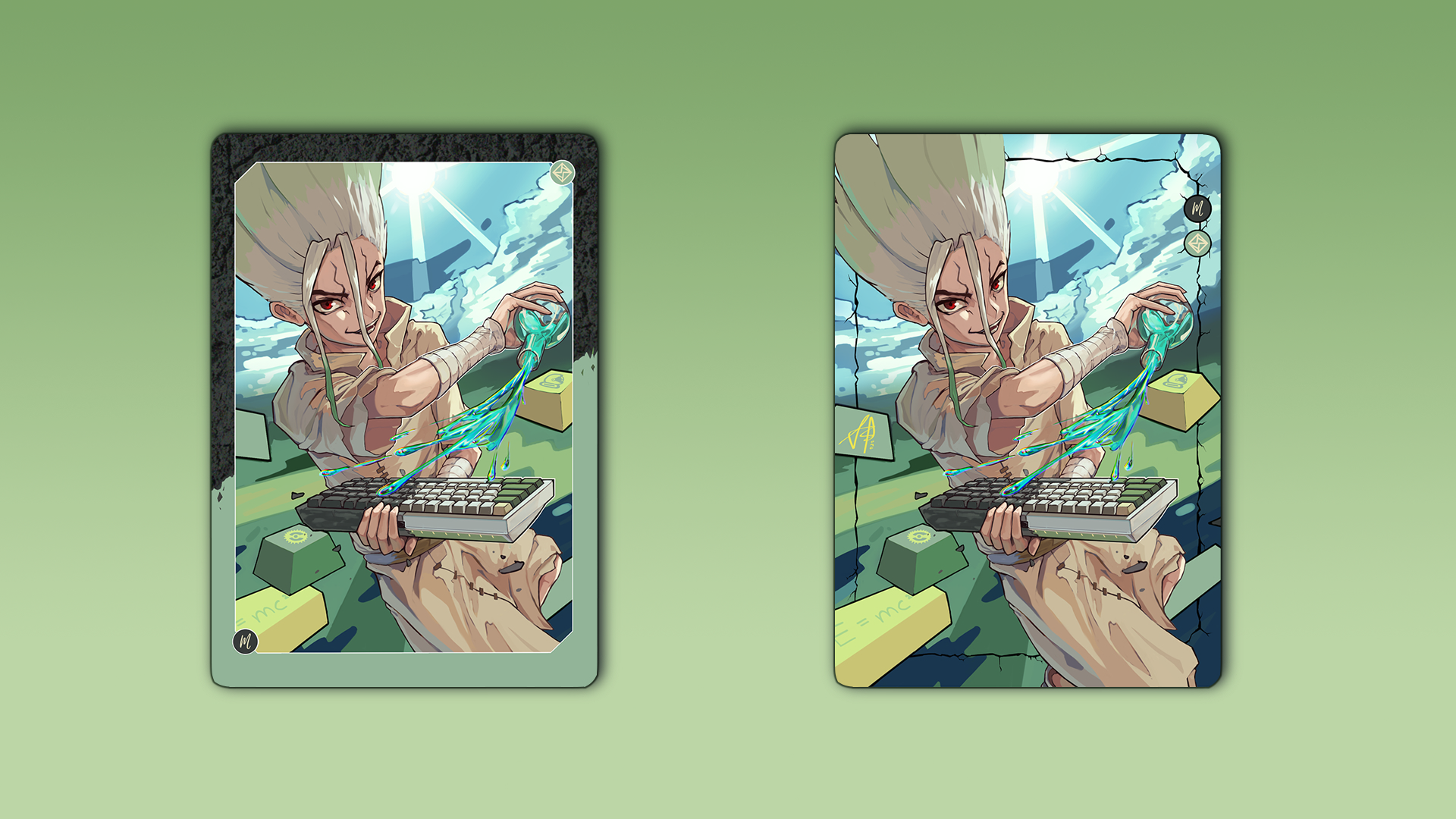 Group Buy/Pre Order Policy and Disclaimer
Strictly no refunds/cancellations. Please think twice before placing your order.
This is a group buy/pre-order item. By placing an order you agree with the delivery date and acknowledge that the date may be subject to changes due to manufacturing or shipping delays.
By placing an order, you agree to the terms stated above.