Some units are ready stock with Sho and will take approx. 2 weeks to be ship.
Some units are finishing production and may take slightly later.
Introducing the SRX, a custom aluminum/stainless steel/brass replacement case for your Realforce R1 and R2 TKL keyboards! Compatible with the R1 series (84U, 86U, 87U, 88U, 89U, 91U) and R2 TKL series, the SRX offers a sleek and refined appearance with its rounded edges and 5-degree typing angle.
Crafted from premium materials, the SRX comes in a variety of colors including e-biege, anodized silver, anodized black, anodized navy, polycarbonate, sandblasted stainless steel, and even sandblasted brass. Choose from aluminum, PC, 316L stainless steel, or brass versions and enjoy a sturdy, reliable build that looks great and feels even better.
Completely built, the weights are:
Aluminum Case - 3.3KG

316L Stainless Steel Case - 7.7KG

Brass Case - 9KG
WKL is available for compatibility with certain R1 boards.
316L Stainless Steel and Brass versions will have a layer of clear electrophoretic coating after being sandblasted to prevent oxidation.
Image of Prototype: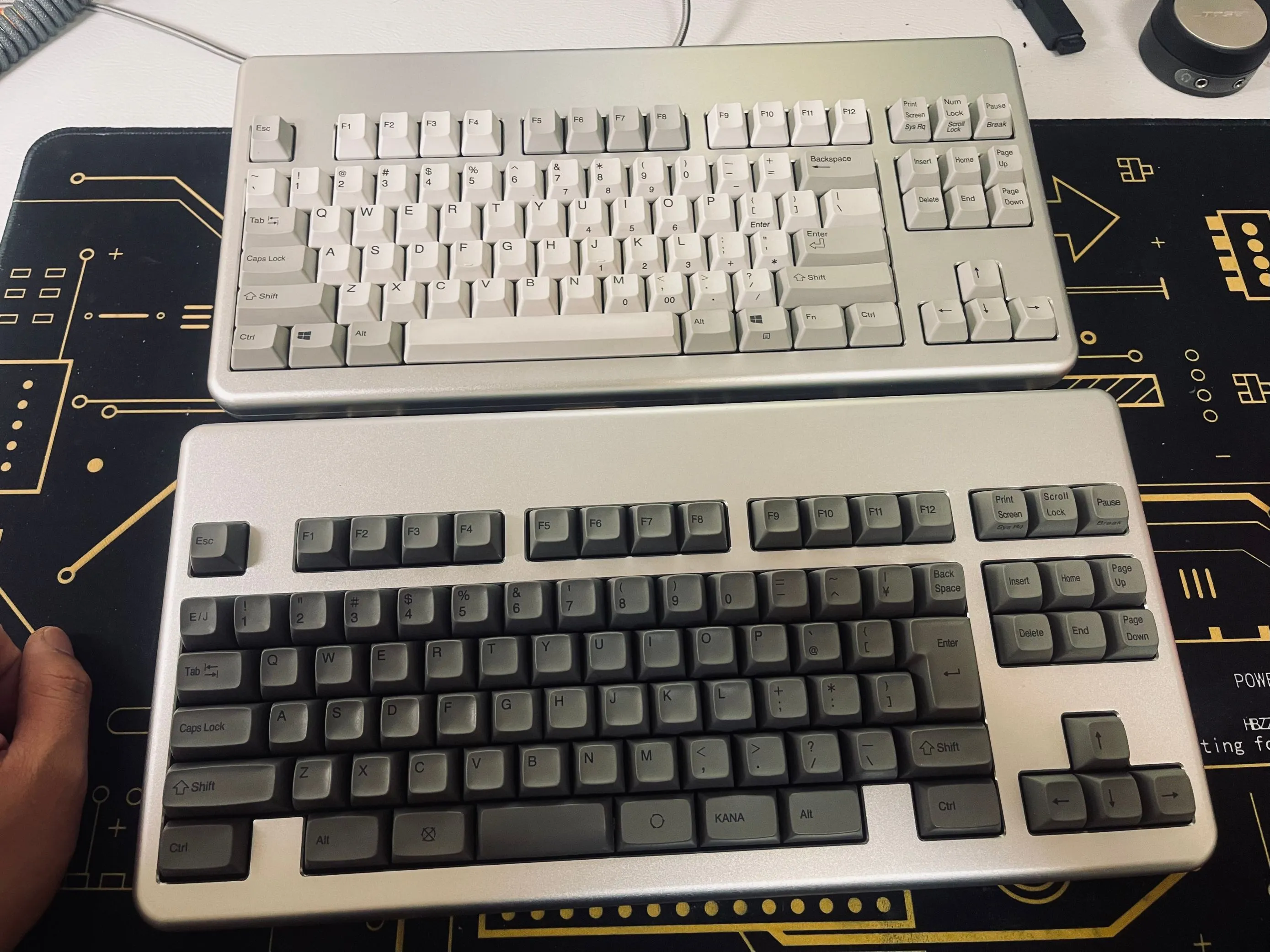 This product includes the CASE ONLY. You will need to transplant everything from an existing Realforce TKL, or certain parts purchased from third parties, including:
Realforce R1/R2 PCB and Plate Assembly

Springs

Domes

Housings

Sliders

Stabilizers

Keycaps
Package Includes:
Top Case

Bottom Case

USB-C Daughterboard

Screws

Keyboard Feet

Custom Carrying Case (Only if total amount exceed 100 units)