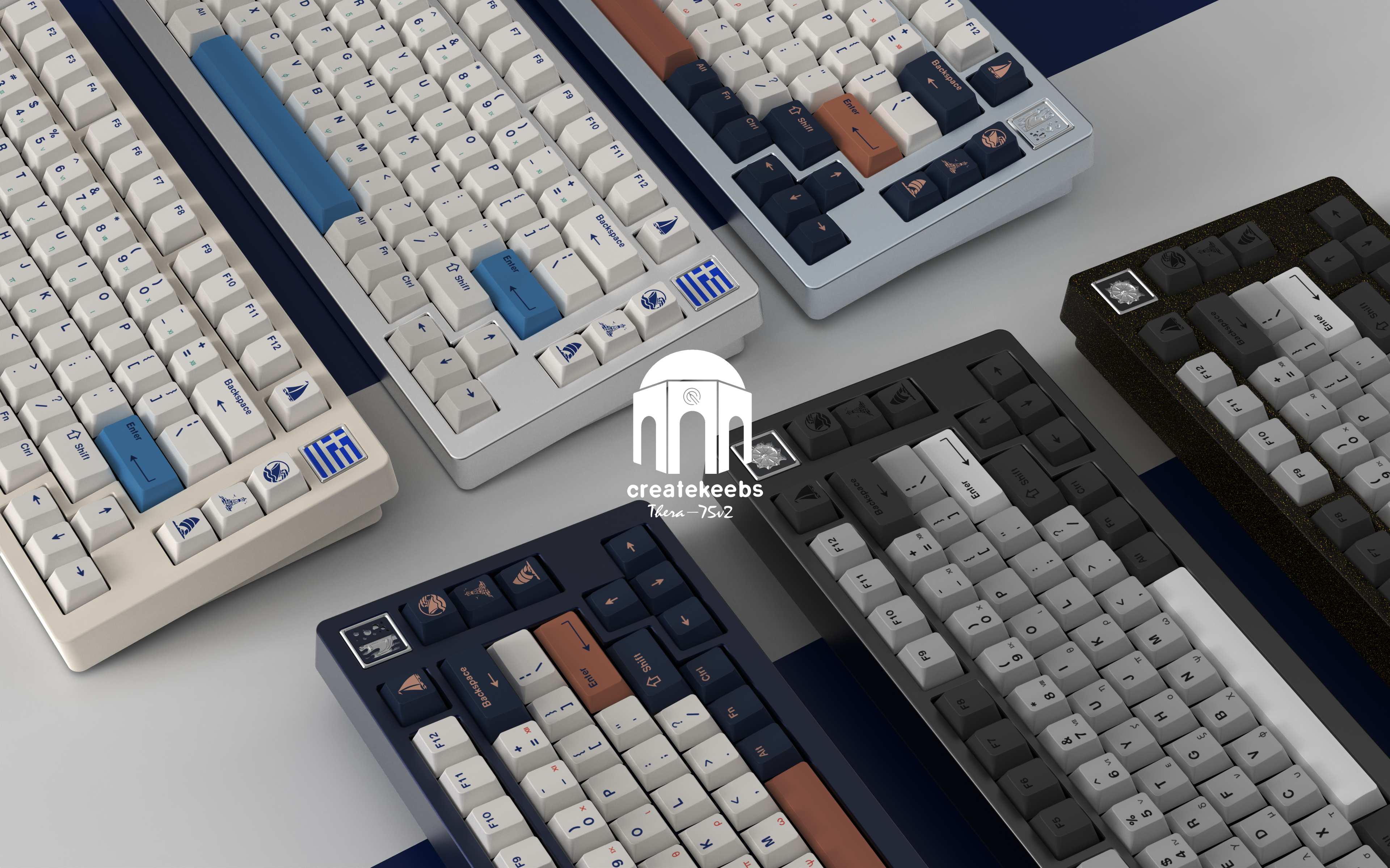 Thera75 V2 by Createkeebs
Inspired by Thera, the ancient volcano now known as Santorini, located in the Aegean Sea between Greece and Turkey, the Thera75 is a beatiful keyboard with design notes from the inspiration, most prominantly the logo and the weight on the back of the keyboard, which is the iconic Dome Auditorium on the island.
The Thera75 V2 comes in 6 beautiful colours as well as 5 weight colour options, which allows you to mix-and-match to your heart's desires. While the kit comes with a plate by default, the keyboard supports two mounting options, top mount and PCB gasket mount, in which the latter allows you to have a plateless build.
GB Start Date: 30 October 2022, 8PM
GB End Date: 30 November 2022, 11:59PM
Estimated Fulfillment: Q2 2023