The Batik Keyboard Pouch, designed by Rebult Keyboards, lovingly made by Sew x Dignity. A collaboration for good.
Each keyboard pouch is carefully hand assembled by refugee tailors at Sew x Dignity, made from beautiful hand-stamped artisinal batik. Sporting a black canvas bottom and a strong drawstring tab, these pouches protect your beloved keyboards from dings and scratches whenever you bring them around. We've always found hard carrying cases to be a little impractical for everyday carry, and thus the idea for these was born. Use these pouches to protect your boards when you travel with them in a backpack, or to prevent dust and dirt whenever in storage. They also are great pouches for anything else really, makeup brushes, bottles, electronics, you name it!
The Batik Keyboard Pouch comes in 2 sizes, the medium size for up to a compact 75% layout, and the large for anything larger, even a 1800 layout. 3 colours are available, the nostalgic classic brown batik which fondly reminds us of our childhood, a dark green and grey batik with leaf-inspired motive and a vibrant red batik with floral patterns and lines.
We're always glad to be able to give back to society through our projects and designs, with our previous Penyu and Harimau switches raising ~RM20,500 for wildlife conservation efforts. This year, we're back with another for-good sale where 100% of the profits made by Sew x Dignity in the production of these pouches will go back to the Dignity for Children foundation, and a majority of the profits from our side will go back to charity as well. We're always looking to innovate whilst being socially, economically and environmentally conscious.
Keyboards as Reference (Bisoromi x AEboards - Kikuichimonji, Owlab Link65)
Medium Size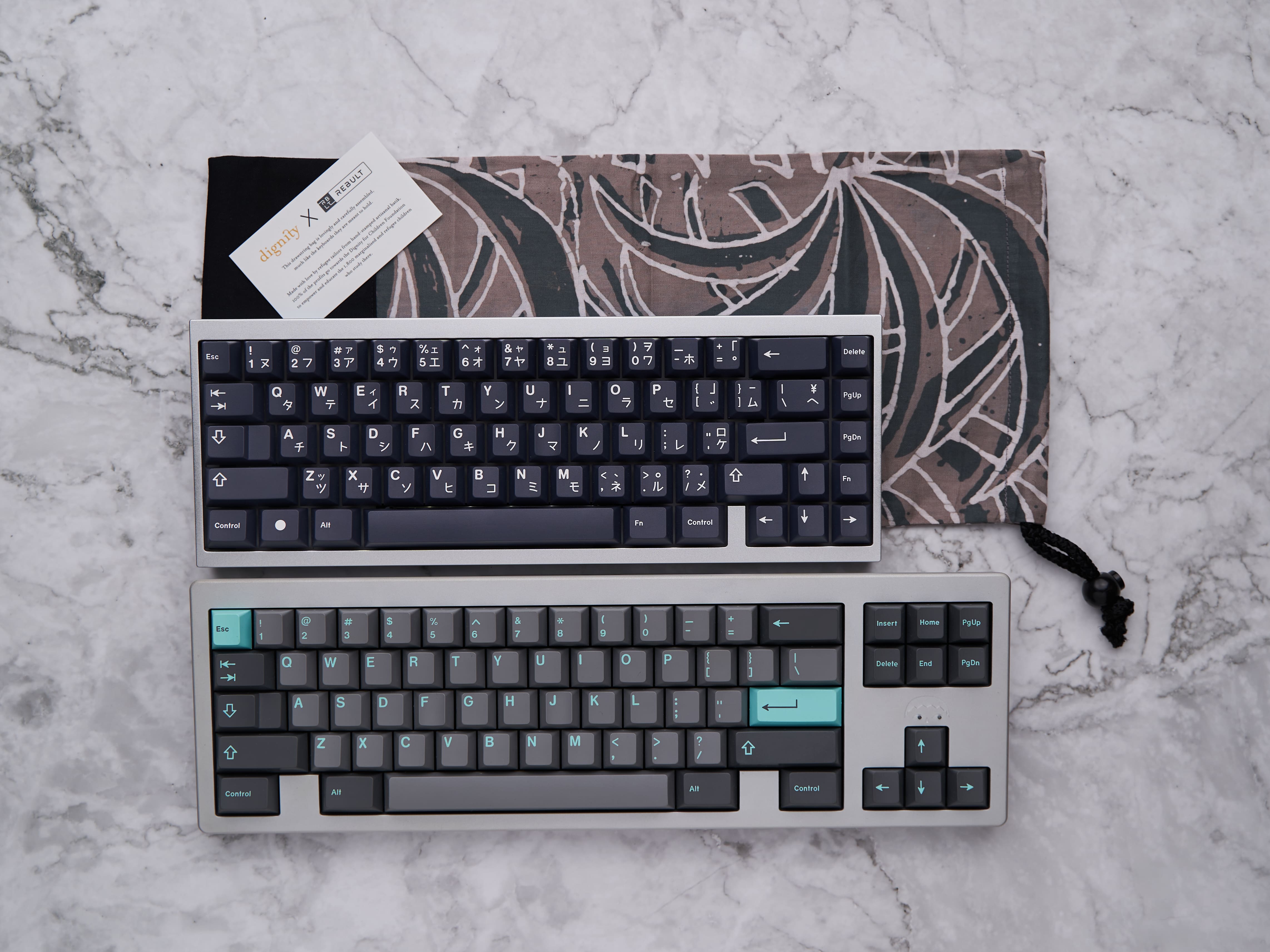 Large Size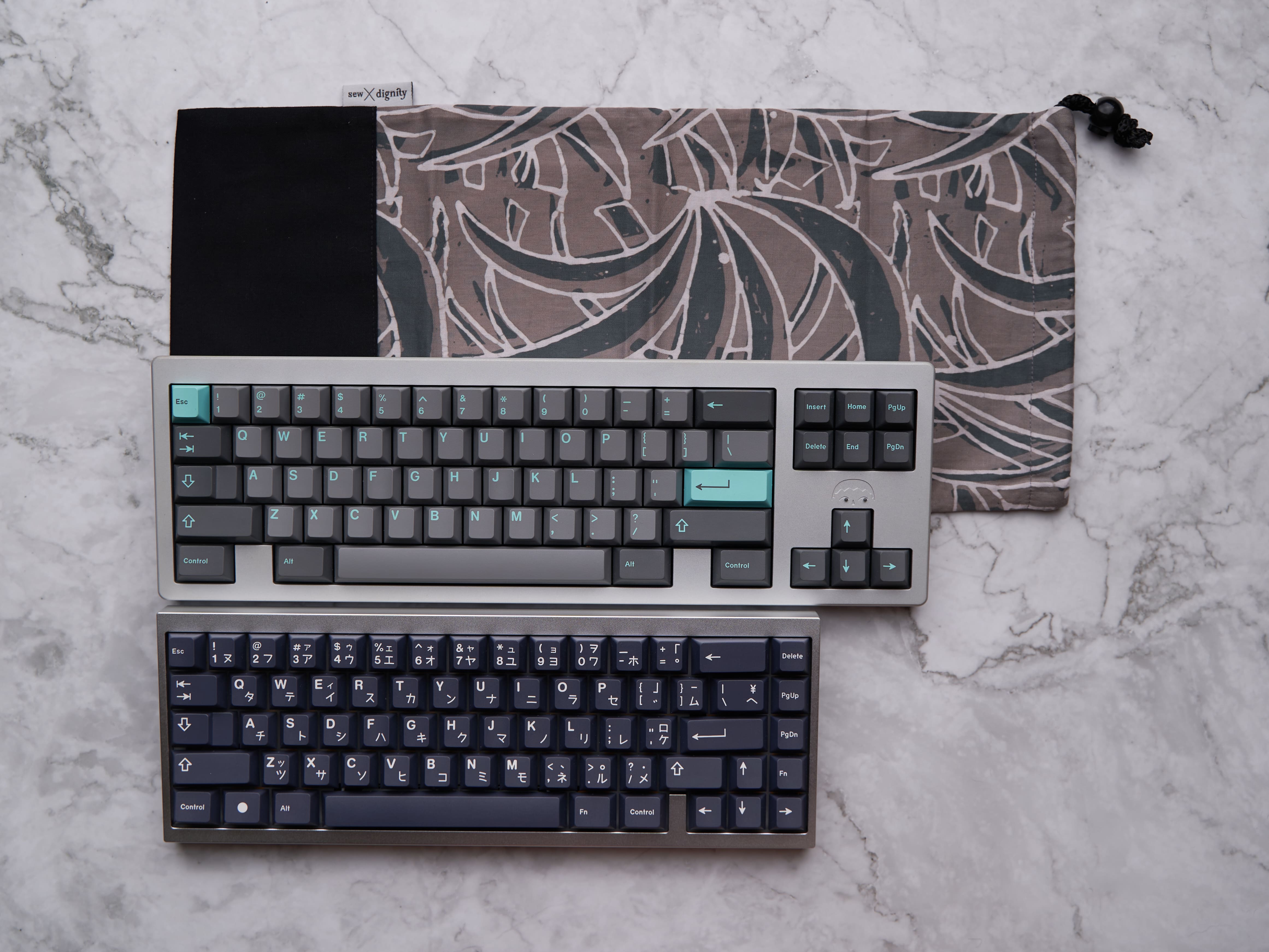 For those interested, here's more info on Dignity's Transformational Enterprises:
Dignity's Transformational Enterprises are small local businesses with a big social impact, each enterprise is a living classroom that provides hands-on skills training and on-the-job entrepreneurship exposure for youth to develop life skills, employability skills and a solid character. They also provide job opportunities for the B40 and refugee community. At the end of the day, all profits go back to the Foundation to keep the education programs running and changing lives.
Dignity currently operates four Transformational Enterprises, eat X dignity, cut X dignity, back X dignity and sew X dignity. Other projects still in business-incubation stage include our urban gardens, a maker space and an art studio!
Acceptable Quality Disclaimer
As these pouches are made from batik cloth, there may be some slight pattern and colour variances between two pouches of the same design. Whilst we try to have everything consistent as per photos, do keep this in mind when purchasing.