1 Unit = 10 Switches
The Harimau switch is a long pole tactile switch inspired by frankenswitches such as Zykos. While we are not trying to replicate those switches, we aim to provide the same tactile and poppy experiences that those switches offer. After a successful group buy, we are ready to drop the extras!
Ships within 1 week.
Harimau
Tactile

Nylon Top

Nylon Blend Bottom

Long Pole POM Stem

67g 18mm spring
Force Curve Graph (Credits to Pylon)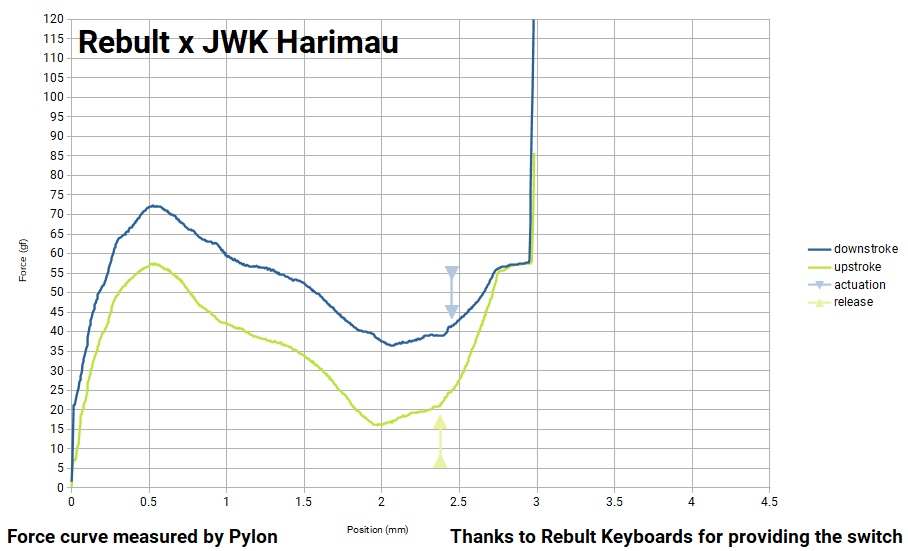 Reviews and Sound Tests from GB participants (Not Promotions)