Welcome to our first ever: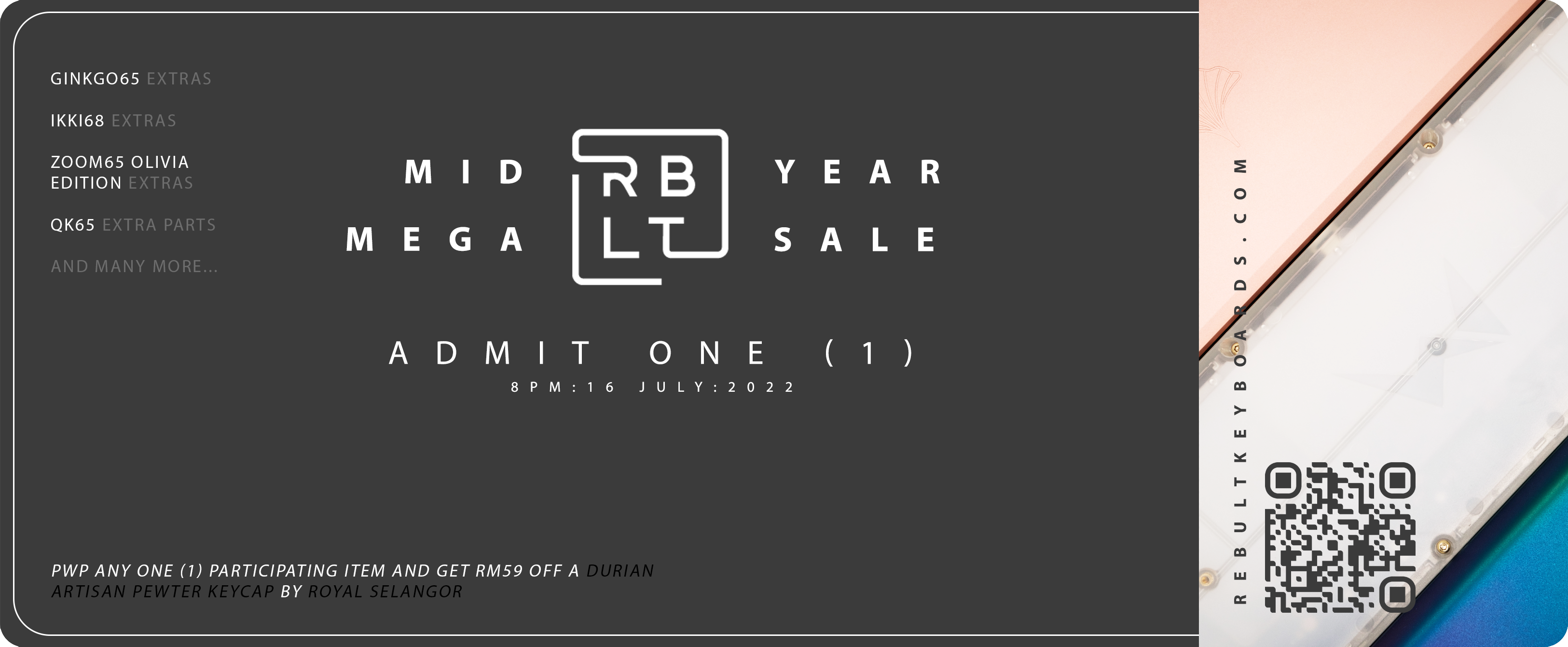 Extra keyboard kits and accesories from previous GBs/pre-orders, and discounts on regular items. Do follow our Instagram page and join our Discord channel for flash sales announcements, we'll be releasing some extra inventory *cough* Harimaus and other miscellaneous stuff throughout the weekend!
*For the RM59 discount off the Durian Artisan Pewter Keycap, the discount will appear once you add both items to your cart. If the discount is not shown, then it is not a participating item.